Neufchâtel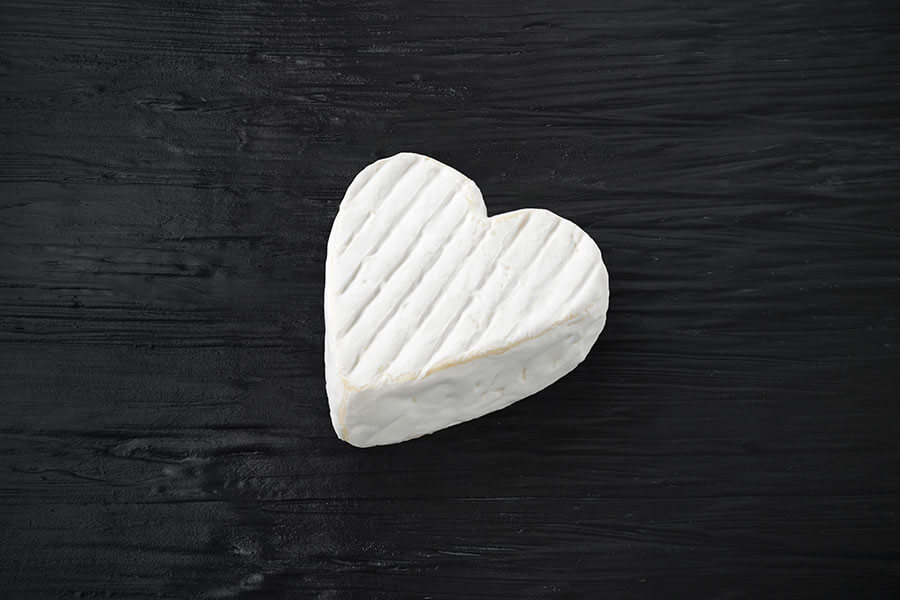 Neufchâtel is a cow's milk cheese that has held a Protected Designation of Origin since 1969. Made in the Pays de Bray, Neufchâtel is the oldest Normandy cheese. According to legend, young girls used to give it to English soldiers Neufchâtel in the shape of hearts to show their love for them during the Hundred Years' War.
With its soft paste and bloomy rind, it can be made in an array of shapes – heart, square, cylinder or brick.
This cheese is cherished particularly for its farmhouse production, its slightly fluffy-looking rind and its paste a touch salty as well as creamy, with a nice milky taste. Neufchâtel goes splendidly with a Poiré Domfront or, for very ripened Neufchâtel, a red wine.
Cheeser
Cow's milk

YEAR OF LABELLING
1969

Raw milk or thermised/pasteurised milk

Soft cheese with a bloomy rind
Key figures
1 576

Tons marketed in 2020